Roller Cone Bit ?>
Roller Cone Bit
Introduction about Roller Cone Bit
Roller Cone Bit is a kind of drilling tools which is used in the drilling field. It can work in drilling oil well, mine well,water well and other subjects.
The type of Roller Cone Bit
According to the shape of teeth, Roller Cone Bit can be divided into Steel Teeth Roller Cone Bit and Tungsten Carbide Insert Roller Cone Bit. The teeth of steel Teeth Roller Cone Bit is milled by the machine directly. The teeth of Tungsten Carbide Insert Roller Cone Bit is inserted into the cones. Depending to the material of bearing, The Roller Cone Bit can be divided into elastomer bearing and metal bearing.The metal bearing has a higher ROP and Anti-hot ,but the price is higher than the elastomer. According to the skill, The Roller Cone Bit can be divided into unsealed Roller Cone Bit and Sealed Roller Cone Bit.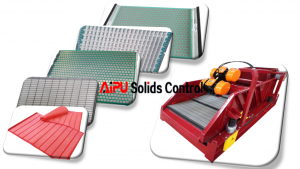 How to choose the best Roller Cone Bit
There are so many kinds of Roller Cone Bit to Choose according to your needs and the conditions.We will design and select the most suitable Bits according to the parameters that you provide,such as the type of formation,the kind of the rock,the WOB and ROP you need….. We take IADC 127 for example. The wear-resistance of teeth is enhanced with premium tungsten carbide hardfacing on the tooth surfaces for steel tooth bit..Premium O-ring ,optimal seal compression and curved seal structure can enhance the seal performance.The pressure compensator system and advanced grease can greatly increase the lubricating reliability.Because of that, the Roller cone bit IADC 127 is suitable for soft formation with low compressive strength and high drill ability ,such as clay,mud stone ,chalk,etc.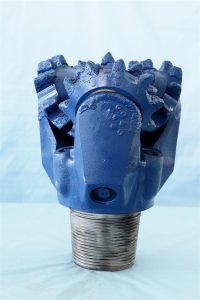 Aipu Solid Control company limited is a professional manufacturer of Solid Control. In China .We provide Shale shaker,Mud Cleaner,Shale Screen,etc.