AIPU will Present At No Dig India Show 2017 ?>
AIPU will Present At No Dig India Show 2017
AIPU will present at No Dig India Show 2017 in December. The No Dig show is focus on trenchless technology, many companies that active in Trenchless industry will likely to visit or shown during the exhibition. AIPU supply complete trenchless mud system including shale shaker, desander and/or desilter, mud cleaner, decanter centrifuge, mud tank, centrifugal pump, mud mixing unit, etc.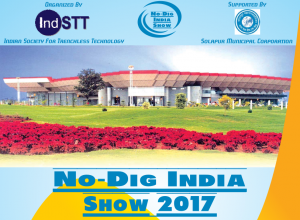 Information For No Dig India Show
Address: Karnataka Trade Promotion Organisation (KTPO), Plot No. 121, Road No V, EPIP 2nd Phase Whitefield Industrial Area, Bengaluru : 560 066 India
Show Time: 8th & 9th December 2017
The No Dig India Show will be hold once a year
What AIPU Solids Control supply?
Trenchless mud system: contains all mud equipments with mud tank and tank attachments.
Separate mud equipments: shale shaker, desander, desilter, decanter centrifuge, centrifugal pump, mud tank….
Mud mixing system: contains mud mixing pump, mixing hopper, mud tank, mud agitator, etc.
Shaker Screen: AIPU supply replace shaker screen to match all brand of shale shaker.
Other spare parts for trenchless mud equipments: cyclone, locking wedge for shaker, damping screen for shaker, pump, mud agitator, electrical motor, tank valve, etc.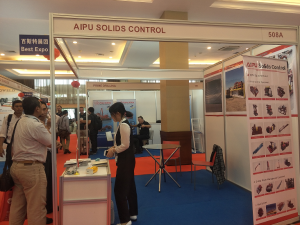 AIPU Solids Control build different size of trenchless mud system depending on mud flow capacity (200GPM, 300GPM, 500GPM, 800GPM, 1000GPM, 1500GPM, 2000GPM ) or by mud tank capacity. It mud system can be drilling mud recycling and mixing combination unit or just recycling or mixing unit depending on client's requirement.