AIPU Back From Trenchless Indonesia With Great Success ?>
AIPU Back From Trenchless Indonesia With Great Success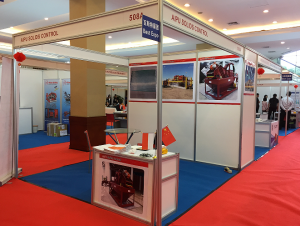 AIPU Solids Control supply trenchless mud equipments and present at Trenchless Indonesia last week with great success. Many trenchless related visitors visit AIPU stand with great interest in potential cooperate in future. Trenchless Indonesia is mainly focus on trenchless technology and many related equipments supplier present at show to promote trenchless equipments.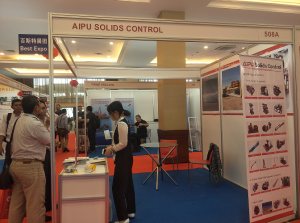 AIPU Trenchless Mud System
Trenchless mud system work same procedure like oil & gas solids control system but different arrangement on tank and pipeline arrangement. AIPU build trenchless mud system from 100GPM to 1500GPM mud flow and mud tank size and capacity can be customized depending on drilling requirement. Single deck shaker or double deck shaker for options depends on equipment selection or mud flow capacity requirement. There can be mud recycling system or mud mixing system depending on applications. AIPU build a combination mud system with mud recycling and mud mixing both for option to minimum footprint.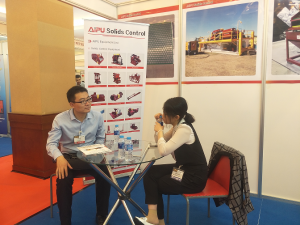 AIPU Shaker Screen For Trenchless Technology
AIPU supply shaker screen for various models of shale shaker from hook type to wedge type installation. The screen built as per API RP 13C for mesh between API 20 to API 400. All the shaker screen for AIPU shaker is wedge type installation for trenchless drilling. Sample screen is available for test and quality assurance prior a large quantity order. There are many clients asking questions on technical for mud process equipments, please follow my linkedin as I'm writing a100 questions for mud process equipments.