AIPU at Petrotech India 2019 ?>
AIPU at Petrotech India 2019
AIPU Solids Control is one of the leading manufacturers for solids control equipment, drilling waste management, oily sludge separation system and shaker screen. AIPU visited Petrotech India with a stand to introduce AIPU equipment to India drilling contractor with good feedback. Many India drilling contractors visited AIPU stand and showed great interest in our shale shaker and shaker screen. Many of AIPU users come to us and shows great satisfication of AIPU product performance in drilling site.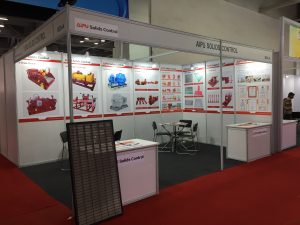 Petrotech India
Petrotech India is the largest show for oil and gas drilling industry, many public officers visited Petrotech to show the government support of their petroleum drilling activity. The show will be held every 2 years, many drill equipment supplier, drilling company, oil company and related company will present at the show. This is the second time that AIPU visited Petrotech and we will continuously support India drilling activities in future.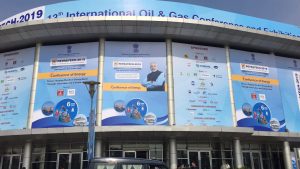 AIPU Solids Control Product Line
Solids Control Equipment or system. It contains poor boy degasser, vacuum degasser, centrifugal degasser, shale shaker, mud cleaner, desander, desilter, centrifuge, centrifugal pump, mud agitator, mud gun, mud mixer, mud tank, etc.
Drilling Waste Management Equipment or system. It contains vertical cuttings dryer, high G dryer shaker, decanter centrifuge, screw pump, screw conveyor, work platform, etc.
Oily sludge separation system with zero water discharge.
Replace shaker screen for many top brand shale shakers.
Spare parts for all AIPU product including shale shaker, cyclone, tank valve, mixing hopper, pump head, gear box, etc.