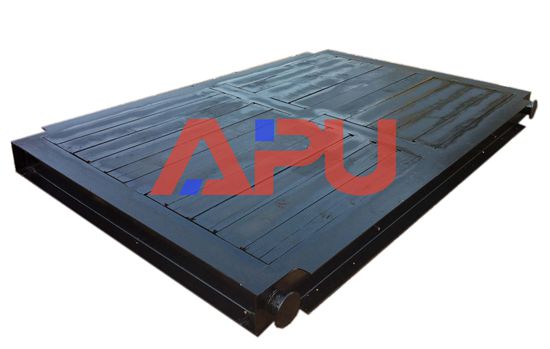 Oilfield drilling rig matting ?>
Oilfield drilling rig matting
Oilfield drilling rig matting introduction
Rig matting is also called drill pat, made of steel-frame structure with the excellent hard larch. Woodiness is harder than Red pine, better water resistance. Standard model steel is used as the steel-frame, loading capacity and cushioning capacity could meet the request on the drilling sites, Rig ratting used ensured drilling operators can work normally under complex geographical conditions. So as to be qualified to replace the traditional concrete foundation. Different size can be manufactured by Aipu solids control according to the customers' request.
Rig matting structure for Aipu machinery
It commonly consists of wood and steel with high performance.
The immersion depth is more than 10mm. Transverse local compressive strength is greater than 40kg/Cm ². All products are the standard model steel.
Oilfield drilling rig matting application
Used as the equipment foundation for drilling rig derrick, Triplex mud pumps, Mud tanks, Power rooms, SRC house, Oil tanks, Water tanks, in order to ensure the steadiness when the drilling equipment is placed at the drilling sites.
Rig matting are suitable to all kinds of ground surface, especially for loose formation. Directly putting on the ground is available because of large contact area, lower limits to the ground. When the ground loading capacity ≥06Mpa, and ground flatness ≤ 40mm, the rig matting can be working.
It replaces the traditional concrete foundation, reducing the drilling costs, improving the economic efficiency, and saving the land.
The advantages of the rig matting
Using rig matting in order to reduce drilling cost constantly, and it has many advantages.
High strength, strong bearing capacity.
Easy installation and changing. Strong damping force, easy to transport.
Better water resistance and corrosion resistance, no deformation. Long service life.
If you want to learn more about rig mats and drilling mud solids control equipment, please contact Aipu solids control sales. Fast reply for drilling rig mats are guaranteed.