Buy Shaker Screen, Get Shale Shaker Free! ?>
Buy Shaker Screen, Get Shale Shaker Free!
Yes, it's true. You can buy shaker screen and get shale shaker free ! AIPU Solids Control is one of the leading manufacturers for shale shaker and shaker screen. Shaker and shaker screen is in sales promoting and it's possible to get shale shaker free!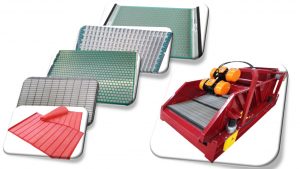 How to get Shale Shaker Free?
1.       Shaker screen promotion is workable for all sizes screen, screen can be working for AIPU brand shaker, Derrick shaker, MI Swaco shaker, NOV Brandt or any other brands.
2.       Screen type can be hook strap flat screen, corrugated screen, polyurethane material, steel frame or composite material frame, all designs of screen type is included in the screen promotion.
3.       Time of screen promotion started at Jan 1, 2018. Any order the before year 2018 will not be allowed to take part in the promotion.
4.       Screen ordered quantity reaches to 5000 panels in 2 years, then you will get a chance to get a shaker free of charge !
5.       The order active is start at the payment time. If you order shaker screen but didn't arrange payment, then the order no. will not be included in the promotion.
What Specification of the Free Shale Shaker !
1.       Linear motion shaker with 2 sets of same specification vibrator motor to supply G force within 7.5G.
2.       4 panels shaker screen installed for 2.7 square meters screen capacity, the screen is composite material with stainless wire mesh. Screen mesh size can be customized from API 20 to API 170.
3.       Shaker deck is heat treatment with Q345 higher strength material to allow shaker deck in high frequency vibrating.
4.       3 layers anti-corrosive painting, shaker color can be customized as per request.
5.       Shaker deck angle can be adjust from -1° to +5°, it is mechanical adjustment.