Poor Boy Degasser Manufacturer In China ?>
Poor Boy Degasser Manufacturer In China
Everything can be made in China, there are different manufacturers for different products but maybe different quality level. Poor boy degasser is one of the main equipments for solids control system in oilfield and many manufacturers supply poor boy degasser with different manufacturer standard and quality control. AIPU Solids Control is one of the leading manufacturer with API Q1 certificate for oilfield equipment, the AIPU poor boy degasser already worked in more than 30 countries and with good feedback and working report.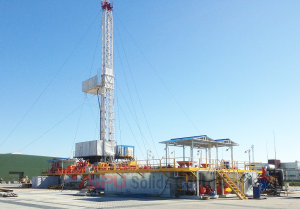 Poor Boy Degasser Technical Introduction
The poor boy degasser is designed for working in unbalanced conditions, when dramatic pressure happens, the degasser will be using for working safely. There are different size of mud gas separater based on tank diameter for different treating capacity. The most popular size of degasser is 1000mm tank diameter with 240 – 360 M3/h mud flow rate capacity. The inlet of degasser is 5 inch size and discharge line 8 inch size, gas vent line same 8 inch size. The mud will be flush into poor boy degasser and drop into the special designed plate for crash and enlarge air contact to allow gas out. The gas goes follow the vent line to flare ignition device for further treatment.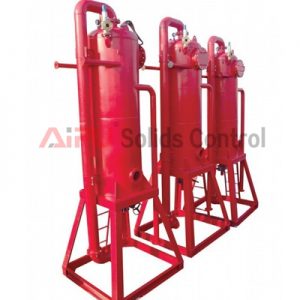 Vacuum Degasser
Some client may mixed poor boy degasser and vacuum degasser, the vacuum degasser will be sit after shale shaker for fine burble discharge, the China designed vacuum degasser is self suction machine with main motor drive and vacuum pump to supply a vacuum environment. It is work to help for mud density, stabilize mud viscosity condition, reduce drilling cost and mud agitating application. There are 4 popular models in China depending on mud flow capacity and AIPU supply all 4 models for 240, 270, 300 and 360M3/h. Other than the degasser equipment, AIPU build a complete line of solids control equipment, please visit AIPU web for more information.