Vertical Slurry Pump for Mud Pit ?>
Vertical Slurry Pump for Mud Pit
Vertical slurry pump is well used for mud pit mud transfer for horizontal directional drilling. The mud pit will require a self suction pump for flexible layout. AIPU supply various size of slurry pump to suit different size of drill pit. It contains electrical motor and vertical slurry pump head which is mainteinance free pump. There is no bearing under fluids parts to allow pump no easy broke spare parts to allow pump easy to take care of. AIPU Solids Supply mud pit vertical slurry pump as well as horizontal directional drilling ( HDD ) mud recycling system.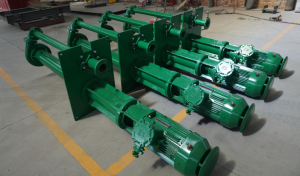 How to Confirm Vertical Slurry Pump Technical Specification
1. Tell us what drilling the pump will be working for. This will help us to confirm electrical standard.
2. Tell us where the pump will be laid on. It will lay on top of mud pit or mud tank.
3. Tell us how the pump will be laid, horizontal or vertical type.
4. Tell us mud condition and mud flow capacity and lifting head requirement. This will help us confirm pump model and motor size selection.
5. Tell us if any special request on certificate, design or part requirement.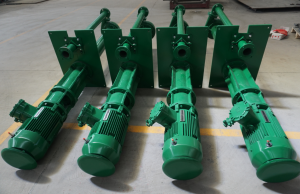 AIPU build hundreds of vertical slurry pumps every year to drill contractors. The pump will be packed in steel frame to allow several pumps lay together to save space for inland or sea freight cost. Please contact us freely for inquiry.