Vertical Cuttings Dryer for Drilling Waste Treatment ?>
Vertical Cuttings Dryer for Drilling Waste Treatment
Vertical cuttings dryer is one of the core equipment for drilling waste treatment to dry drilling cuttings out of shale shaker on solids control mud tank. The cuttings dryer is designed for oil based mud cuttings for oil content after treatment bellow 5% by weight. So that the treated cuttings is dry enough for inland transport and low oil content will reduce cost for oily cuttings treatment to meet environment regulation. If you treat water based mud cuttings, it's better to select high g dryer shaker instead of vertical cuttings dryer for better performance and minimum cost budget.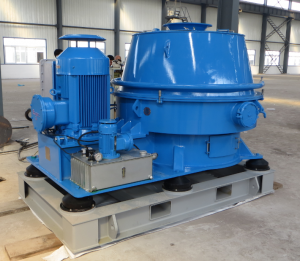 Vertical Cuttings Dryer Matching Equipment
Vertical cuttings dryer will treat oil based cuttings out of shale shaker, fine solids together with oil contain will drop through shaker screen into a intermediate tank. Dry solids will be discharged out after dried with oil content with oil bellow 5%.

Screw conveyor will be used to collect drill cuttings from shale shaker and feed raw material into vertical cuttings dryer for further treatment. And screw conveyor will be used to collect solids out of dryer and delivery into cuttings stock tank.

Screw pump will be used to suction oily slurry out of dryer and feeding into decanter centrifuge to recycle drilling mud.

Decanter centrifuge will sit after vertical cuttings dryer and recycling drilling mud, then feedback into solids control mud tank.

A tank with skid and work platform to install all equipment.
AIPU Solids Control supply vertical cuttings dryer, decanter centrifuge, high g dryer shaker, screw conveyor and other drilling waste treatment equipment. Please contact AIPU freely for vertical cuttings dryer.