Solids Control Spare Parts ?>
Solids Control Spare Parts
AIPU Solids Control is a manufacturer for solids control equipment as well as solids control spare parts to match AIPU equipment. All standard parts keep stock at AIPU warehouse for urgent requirement or urgent after sale service for clients. The spare parts will including shaker screen, pump head, electrical motor, control panel, gear box, mud agitator, screen wedge, butterfly valve, etc.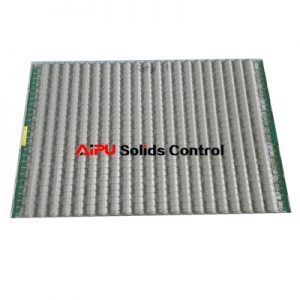 Solids Control Spare Parts – Shaker Screen
Shaker screen is a kind of regular solids control spare parts, each shaker may change shaker screen 7 – 10 days depending on drilling conditions. There are different size of screen from different manufacturers, AIPU shale shaker installed frame type shaker screen as well as hook type shaker screen in various models. AIPU shaker screen build as per API RP 13C regulation to meet international client demand. Mesh size can be supply from API 20 to API 400 with different material.
Solids Control Spare Parts – Mud Agitator
Mud agitator including electrical motor, gear box and coupling. It is design for mud agitating to stop solids setting down inside of mud tank. Depending on tank size and mud conditions, there are different size of mud agitator will be chosen. The diameter of impeller can be from 500mm to 1050mm and shaft length to suit mud tank depth.
Solids Control Spare Parts – Pump
AIPU supply all kinds of pump like centrifugal pump, submersible slurry pump, screw pump and shear pump. Centrifugal pump can be work for desander and desilter cyclone feeding or mud mixing for mixing hopper. Sumersible slurry pump used for feeding decanter centrifuge or pump fixed on mud pit.
Solids Control Spare Parts – Butterfly Valve
Butterfly valve will install for pipeline connection for size of 4inch, 5inch, 6inch, 8inch, 10inch and 12 inch mostly. Handle type of butterfly valve and wheel type butterfly valve both available.
Other than above spare parts, AIPU Solids Control supply a complete line of solids control spare parts, please contact us for more information.