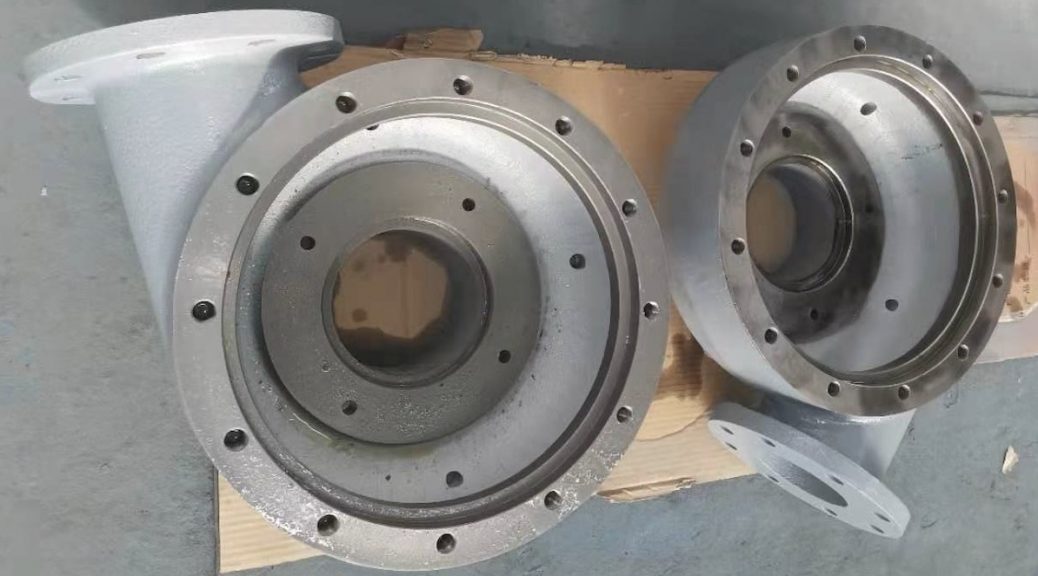 Replacement centrifugal pump and parts for Magnum® pump ?>
Replacement centrifugal pump and parts for Magnum® pump
Replacement centrifugal pump means the centrifugal pump replaces existing broken or failed pump. We know there are many famous brand or series of pump, such as Mission Magnum®️, MCM®️ and so on. Now we are talking about AIPU APSB Centrifugal pump to replace Magnum®️ pumps.
AIPU centrifugal pump
Pumps here refer to sand pump in China usually. Because we use the pump to transfer drilling fluids from tank to equipment or from tank to tank. Also we use pump as the mixing hopper power source. Aipu produce pumps from 3×2 to 8×6. That means the centrifugal pump size range is from 3″ suction to 8″ suction, while the discharge is from 2 to 6″.
APSB series pump are the mechanical seal and the packing as an extra part to avoid any leakage. Pump housing is made of high quality hard steel alloy, while mechanical is made of tungsten carbide alloy. Impeller is the opening type.
We make pumps with coupling between motor shaft and pump shaft. Then fit it on a heavy duty base with lugs or forklift holes. Furthermore, we provide the overhead installation via belt and pulley.
Famous brand pumps information
There are many different brands or series pump at present. Including NOV Mission Magnum, Magnum Superem, MCM250, MCM2500 series.
They are all typical famous centrifugal pumps with decades history. Almost of oilfield solids control users prefer their pumps since the high quality and reliable performance. Among these pumps, there are 2 1/2 x 3 to 12 x 10 size. And impellers pattern including opening type, semi-opening type.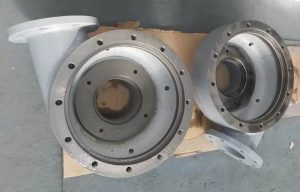 Parts for famous brand pumps above
Usually, spare parts including the mechanical seal, oil seal, bearing, packing, or wear pad, impeller, shaft and housing. The part number of Mission Magnum including 22451-1,20612-02-33-S, 25014-04M-B,20619-01, and so on
Pleased to say, Aipu provides all of wearing parts of Magnum pump, MCM pump, 250 and 2500 series pump. From stud to the housing, from O rings to shaft. Please feel free to contact us if you have any demand on these items
NOTE: Mission, Magnum, MCM, 2500, 250 are marks of original manufacturer. Aipu just provides equivalent items and interchangeable items. Aipu is no relation with NOV or MCM, etc.