Replace Shaker Screen for MD Series Shale Shaker ?>
Replace Shaker Screen for MD Series Shale Shaker
MD series shale shaker is a popular shaker double or three layer for oil and gas drilling mud treatment. AIPU Solids Control is a shale shaker supplier as well as replace shaker screen that replaceable to many other models of shale shaker. MD series replace shaker screen is composite material frame with mesh from API 20 to API 375 which is same with any other size screens.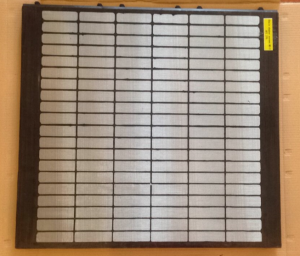 Replace Shaker Screen for MD Shale Shaker
1.       MD-2 or MD-3 shaker is double or 3 decks shale shaker, each deck install 8 pcs screen which is divided in the middle of shaker. The design is very different with other models not only because of the double or 3 decks, but also it divided into 2 parts each deck.
2.       Composite material frame to help shaker screen longer working life, easy replacement and better performance. The composite material frame is more and more popular in the world because it's longer working life, better performance and steady working. It is hot pressed wire mesh into composite material frame which is much better than connect wire mesh and steel frame by glue. It's easy manufacture and steady working.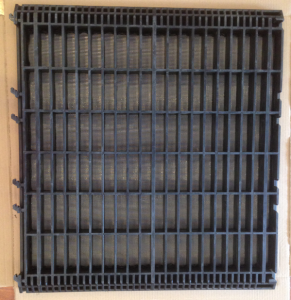 3.       One side 6 hooks and the other side with 6 holes to allow shaker screen connect with each other steadily. This is different with other models screen as many of other models without screen connections between each other.
4.       Each piece screen packs into 1 carton box with suitable mark on screen as well as carton box. 20 carton box pack into 1 pallet standardly, or pallet will be packed as per screen quantity.
AIPU Solids Control supply replace shaker screen for MD series shaker as well as other brand / model shaker like Derrick, Brandt, Swaco, Kemtron, etc. Please contact AIPU Solids Control freely for inquiry.