Piling Desander Separater For Sale ?>
Piling Desander Separater For Sale
Piling desander separater is required for piling machine on construction site to separate stone, sand and silt out of mud slurry for reuse. The piling desander separater requires high mud flow capacity, very compact design and economic price very much. So it's important to design and manufacture to suit above request to meet clients application. AIPU Solids Control is one of the leading manufacturer for mud treatment and build piling desander separater for sale with small footprint design, different size of mud flow capacity option and economic price.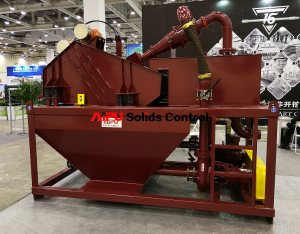 Piling Desander Separater Configuration
Double deck shale shaker with desander or desilter cyclones installed. The bottom deck of shaker screen will be working for first phase cleaning by a coarse mesh screen and mud inlet pipe installed to connect pick up pumps in mud pit. Deander or desilter cyclones installed depending on mud flow capacity, the separated solids particles drops onto top deck for further dryer and fluids over flow from cyclone will flow into a very small intermediate tank which connected with a mud storage tank.
Very compact mud tank with suitable pipeline arrangement for mud storage after bottom shaker screen separate. There is mud over flow line installed in case tank full and auto self control to flow treated mud back into tank.
1 set centrifugal pump will collect mud from tank into desander and desilter cyclone for second phase cleaning. It is 0.25 to 0.4 Mpa pressure to keep cyclone working in a good performance.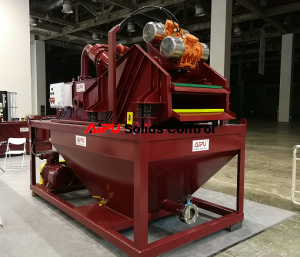 Piling desander separater is one of AIPU core equipments for sale with 3 models option depending on mud flow capacity. AIPU supply mud treatment equipments for different industry like oil and gas drilling, cbm drilling, no dig trenchless, mining, construction, etc. Please contact AIPU Solids control for more information or technical support freely.