Double Deck Shaker Top Suppliers In China ?>
Double Deck Shaker Top Suppliers In China
Double deck shaker is supplied based on single deck shaker. AIPU Solids Control is one of the top suppliers for double deck shaker as well as single deck shaker in China. The shale shaker is a first phase drilling mud treatment equipment in the whole solids control system and sit on top of shaker tank. A double deck shaker will minimum footprint on mud tank and maximum the mud flow capacity a lot. So more and more clients are using double deck shakers instead of single deck options on drilling site.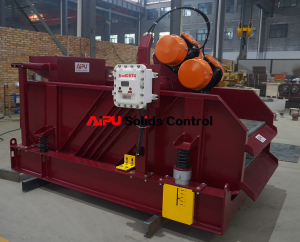 Double Deck Shaker Specification
Shaker model: Hunter D8, hunter is the name of AIPU shaker, D means shaker screen size 700x1050mm size, 8 means 8 pcs of shaker screen on each shaker.
Shaker screen area is 5.88 square meters by 8 pcs of shaker screen. Each deck installs 4 sets of shaker screen, both deck same on shaker screen size and total area.
Vibrating Motion: Linear motion shale shaker for both deck to reach a steady working performance on drilling site.
Vibrator motor: 2 sets of 2.5 hp vibrator motor installed on shaker deck. The vibrator motors can be IECEX, ATEX, UL or DGMS certified depending on end user with different cost.
Starter: The starter specification will be fixed depending on vibrator motors. It is explosion proof for oil and gas industry and non- explosion proof for HDD or water well drilling to save cost.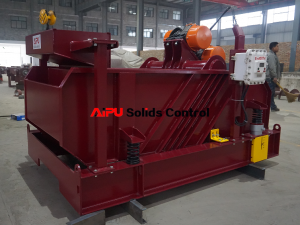 Other than double deck shaker, AIPU supply hunter D3 single deck shale shaker for oil and gas drilling for easy maintanance and steady working on site. AIPU Solids Control is one of the leading manufacturer for shale shaker screen as per international standard too. Please email us at sales@aipusolidscontrol.com freely for inquiry or technical support, we will reply you within 24 hours.