Oil Field Spare Part Suppliers In China ?>
Oil Field Spare Part Suppliers In China
Many clients feel tired of source different oil field spare part from many different suppliers which is difficult and hard to find a correct supplier for the right part. There are different equipments in oil field like drill rig, mud pump, chock manifold, shale shaker, decanter centrifuge, generator, centrifugal pump, mud tank, drill rig, drill pipe, etc. The drilling contractor need source different parts from drill rig supplier, mud pump supplier, solids control supplier, pump supplier, shaker screen supplier, drill tools supplier, etc. AIPU Solids Control supply a series spare part to help client save time and cost.

Shale Shaker Screen
AIPU Solids Control manufacture shale shaker and shaker screen for various brand of shale shaker manufacture for a cost effective solution. AIPU brand of shaker screen are frame type screen steel material or composite material both depending on client requirement, other than AIPU brand shaker screen, AIPU build replacement shaker screen for Derrick shaker, Swaco shaker and other brand shaker. The shaker careen and wire mesh is build as per API RP 13C regulation. The AIPU supplied shaker screen can be working in oil field, city construction and mining industry. Different industry of shaker screen may choose different material or design.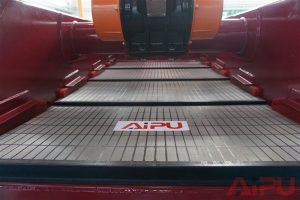 Pump and Pump Spare Part
AIPU supply centrifugal pump that similar with mission magnum pump from 8×6 size to 3×2 size for drilling mud or water transfer. Other than pump head, AIPU supply pump spare part like impeller, shaft, bearing, oil seal, mechanical seal or pump housing. Other than centrifugal pump, AIPU supply screw pump and submersible slurry pump.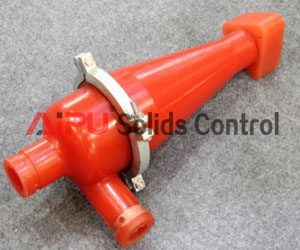 Mud Tank Spare Part
Mud tank spare part including flange, butterfly valve, hammer union, soft hose, gate valve, etc. As AiPU build mud tank for oilfield, we supply all spare parts for mud tank and tank connections for clients convenient. Please contact us if you need oilfield spare parts or solids control equipment.