Solids Control Equipments Delivery For Jobsite ?>
Solids Control Equipments Delivery For Jobsite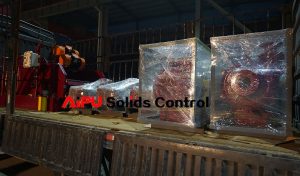 AIPU Solids Control finished manufacture of a set of solids control equipment and delivery to job site last week. The set of solids control equipment delivery for oil and gas drilling in jobsite. The solids control equipmets mainly working to separate drilling cuttings from drilling mud, keep proper drilling mud density and viscosity, mixing new mud to suit drilling conditions. Solids Control equipments all working based on mechanical separation. Depending on different size of separation, there are different equipment in 4 phase cleaning upto 2 microns separate by a high speed decanter centrifuge.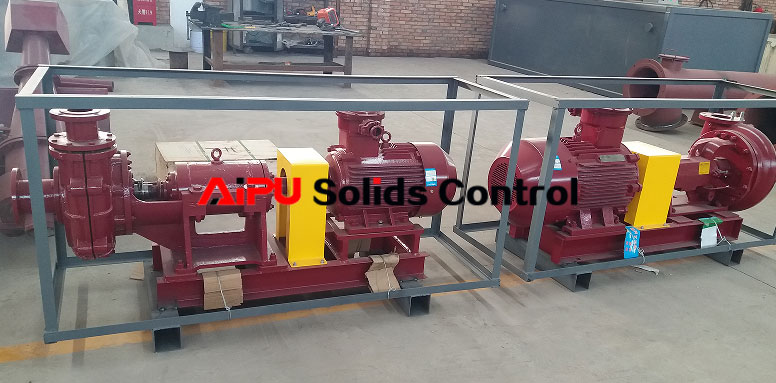 Solids Control Equipments
1. Shale shaker is the first phase of solids control by screen panel separation. The screen panel is wedge type for fast replacement and quick lock. The screen mesh can from 20mesh to 80 mesh normally for 200 to 700 microns and above solids separation.
2. Desander is the second phase of solids control by desander cyclone for 47-74 microns separation. The desander will be feeding by a set of centrifugal pump for mud transfer and supply of a proper working pressure.
3. Desilter is the third phase of solids control by desilter cyclone for 15-25 micron separation. The desilter will be feeding by a set of centrifugal pump like desander feeding pump, the working pressure keep between 0.2 – 0.4 Mpa.
4. Decanter centrifuge is the forth phase of solids control by centrifugal force. The middle speed decanter centrifuge separate 5-7 microns, high speed decanter centrifuge separate 2-5 microns. For a high configuration solids control system, it will require 2 sets of centrifuge, one set middle speed and one set high speed for bentonite recycling.
5. Mud tanks for mud separation holding bellow solids control equipments or cleaning mud storage. There are centrifugal pumps sit on tank skid which will be transport with mud tank together. The mud agitators will set each 3-4 meters on tank top for mud agitation. The mud gun will be installed depending on tank layout design and arrangement.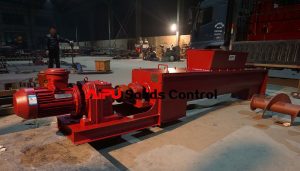 6. The poor boy degasser is a part of solids control equipments, it sit before shale shaker for degasser.