Oil Sludge Treatment Equipment ?>
Oil Sludge Treatment Equipment
Oil sludge treatment equipment working for treat oil sludge and AIPU equipment can treat solids from oil sludge with oil content bellow 2 percent. As per China environment regulation, 2 percent is the standard and to allow solids disposal, The AIPU oil sludge treatment system including 4 or 5 tanks for oil sludge process and oil collection. There are not many manufacturers in China working for oil sludge treatment but AIPU is one of the leading one. AIPU oil sludge treatment system designed based on worldwide leading technology, using mechanical and chemical treatment,skid mounted and small footprint ultrasonic Treatment. The system performs de-slugging and oil recovery during. It is very versatile system And able to clean oil sludge collection pits and various petrochemical holding reservoirs With a outstanding results in the compact , mobile and energy independent package.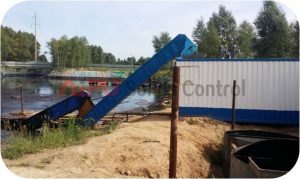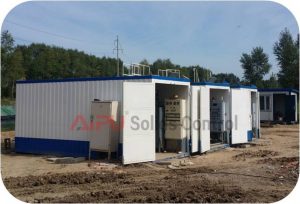 Oil Sludge Treatment Equipment Main Features
Skid mounted design tank for flexible moving and transport to save time and cost.
PLC intelligent control for convenient control and better working performance.
Highly cost effective with 2 percent oil bellow in treated solids.
Able to build a work plant if client require high capacity of oil sludge treating, the size and layout can be customized depending on client requirement.
The water will be recycled and no discharge of water.
Heating water type can be electrical, steam or oil. The AIPU standard heating type is electrical, but it can be made steam or oil depending on client jobsite condition.
A set of decanter centrifuge for oil, water and solids separation.
All equipments and pipelines are containerized.
Easy operation and maintenance, only 2 person required to take care of the oil sludge treatment equipment.
All connections between tanks are soft pipe and fast connection for easy and fast moving.