Mud Cleaning Unit For Pilling Rig ?>
Mud Cleaning Unit For Pilling Rig
Pilling mud cleaning unit normally required high mud flow, large quantity solids particals and compact design for small foot print and cost effective options . AIPU Solids Control build a pilling mud cleaning unit to suit all piling requirement. Normally double deck shale shaker is a good options for 2 phase cleaning with scalping screen and desander cyclones .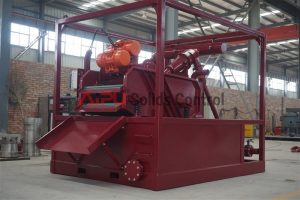 Double Deck Shale Shaker In Mud Cleaning Unit
Depending on mud flow requirement, clients choose different model of double deck shale shaker , the top deck will be working as a dry shaker to dry solids out of desander cones which installed on the double deck shale shaker for second phase cleaning to 50-70 microns and above solids particals . The top deck screen will install finer mesh screen then bottom deck . The bottom deck screen working for first phase cleaning by PU material screen for longer working life and cost effective . The double deck shale shaker is the core equipment for a piling mud cleaning unit for solids separation.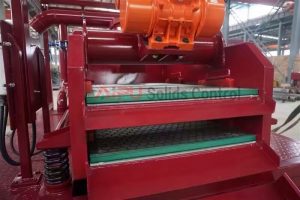 Mud Tank Design For Mud Cleaning Unit
Compact design of mud tank always the best options for piling drilling contractors for fast moving and easy maintainance and operation . Normally 3m long or 4m long mud tank with a sand trap design , feeding pump sit at tank skid bellow double deck shale shaker and one compartment for holding mud after bottom deck of shaker and the pump collect drilling mud and feeding to desander for second phase cleaning , the cleaning mud will flow out as per pipeline design . There is auto control for the pump normally to avoid pump suction air or too much mud in tank and over flow .
The piling mud cleaning unit is one of the core equipments for AIPU Solids Control , we build standard options mainly for piling drill rig but supply customized options also to meet different clients requirement. Please visit our website for more information .